Hi Everyone! Thank you for reading my blog! Did you know that I'm the author of not just one, but thirteen books? For more information, please visit www.charlesirion.com, www.irionbooks.com and/or www.summitmurdermystery.com
Homeowners Can Virtually Paint and Design Rooms With New Interactive Tool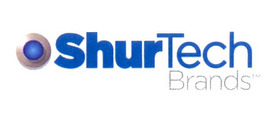 Within the past five years, the popularity of DIY projects -- especially painting -- has significantly increased. New homeowners are eager to personalize their spaces, and those who have lived in their homes for years are looking to freshen things up by doing it themselves. However, the thought of where to start can be daunting. To help homeowners find inspiration and start planning their paint projects, FrogTape® brand painter's tape is excited to introduce a new, interactive iPad app to assist with the process.
The new FrogTape app will provide homeowners and paint/design enthusiasts with inspiration that they can use in their own homes. Users can virtually place a number of FrogTape products on an interactive canvas to create unique designs, patterns or shapes. Once their layout is finished, users can select and apply the perfect color combinations within the canvas, finishing off the virtual wall. Best of all, they can see how the finished product will look in a number of room settings, including living and dining rooms, bedrooms and bathrooms, then save these designs within the app.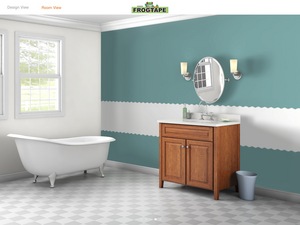 Key app features include:
Tape Selections - choose between FrogTape Multi-Surface or new Shape Tape™ in chevron, scallop or wave patterns.
72 Paint Color Options - an extensive paint palette is available for users to mix and match colors as they create their projects and designs.
Room Prototypes - for a realistic approach to DIY projects throughout the home, the app includes a living room, dining room, bathroom, bedroom and a blank room prototype that users can paint and style as they choose.
My Designs - Users can save their designs to view later when they are ready to make their virtual DIY projects a reality.
"FrogTape has always been rooted in innovation, and we're excited to continue on that path with our new app," said Dave Rodgers, senior digital marketing manager, ShurTech Brands, LLC. "Many decisions go into DIY painting, and the FrogTape app will help to alleviate stress by giving homeowners a place to visualize their design and work through color and design choices before the painting even begins."
FrogTape is the only painter's tape treated with patented PaintBlock® Technology, which reacts with latex paint and instantly forms a micro-barrier to seal the edges of the tape, preventing paint bleed. There are a number of tapes available within the family of FrogTape products including FrogTape Multi-Surface, FrogTape Delicate Surface, FrogTape Textured Surface and FrogTape Shape Tape.
The FrogTape app is free and available for download at
FrogTape.com/app
or from the iTunes store.
For project inspiration, or to learn more about FrogTape brand painter's tape, visit
frogtape.com
.
For more information about Remodeling Hell, CLICK HERE
For more information about the Summit Murder Mystery series, CLICK HERE
repost from: consumerelectronics.net